Teddy Van Vale has been a lover of fine Instruments and music since early childhood when he was gifted with a $3.00 Guitar by his Mother, Florence, who was a very fine musician. His life long quest has been to create the finest guitar that has ever hit the music scene. Now this dream has been fulfilled in the beautiful creation of the Van Vale 'Eagle' and other Van Vale Guitars. More creations yet to come.
Teddy Van Vale has partnered with some of the finest builders, sound experts, entrepreneurs and Web Site Designers to present these never before seen instruments to the world of music.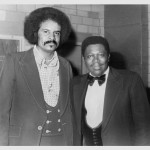 Teddy Van Vale has a wonderful background with the late B.B King and other musical giants, and is inspired by these associations.
Teddy Van Vale is also quite the Blues artist and has traveled the world for the Armed Forces Professional Entertainment Office in Washington D.C. He was also contacted by James Sheldon of the USO to travel for the USO in 1972 to entertain our troops serving in Vietnam and the U.S.A.
In the year of 1972, Teddy Van Vale was blessed by the sponsorship of Bud Ross who created the Kustom Electronic Corp. of Chanute, Kansas with modified Sound Equipment to meet the Gov. standards of flight weight as he traveled to Viet Nam to entertain our Military in that war torn country. He and Bud Ross continue to be Best Friends. Bud Ross continues to be the Special Entrepreneur of this musical journey.
These Guitars are  "Born To BE GREAT".